A better future starts today.
Youth Programs- Academics, Mentoring, and Leadership
After School Program, Grades 1-8 . . .

The After School Program invests in leadership development, academic support, and a variety of enrichment opportunities such as music, STEM and entrepreneurship for students in grades 1-8. Participants of this program will find themselves part of a community and positioned to lead and impact their communities.
TO ENROLL:
Contact Nichole, 612.545.9848 or NicholeFlowers@urbanventures.org
CLICK HERE TO APPLY for the Youth Advisory Council.
High school: Urban Ventures' Young Life . . .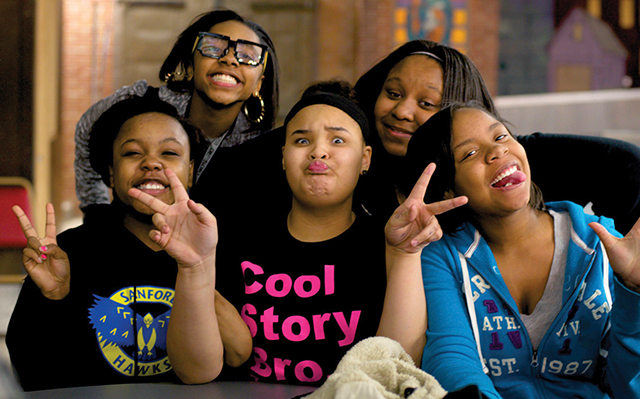 Urban Ventures' Young Life is a mentoring program in which youth in grades 9-12 take part in engaging large group program nights, are mentored in small groups, and attend life-changing camps. They are also given access to academic support, college visits, ACT prep courses, and FAFSA workshops. Participants receive social/emotional support and the academic resources to graduate and be either college bound or employable after high school.
TO ENROLL: Contact LaToya, 612.545.9832 or latoyatarisjames@urbanventures.org
Post-Secondary: Act Six Scholarship Initiative . . .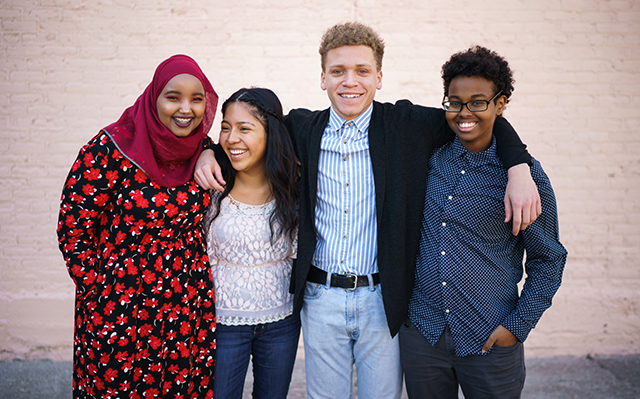 Act Six is an urban leadership development and mentoring program administered in the Twin Cities by Urban Ventures. Act Six provides 40 full-tuition, full-need scholarships at one of our partner colleges: Augsburg College, Bethany Lutheran, Bethel University, Concordia College - Moorhead, University of Northwestern-St.Paul, or North Central University. Each scholar graduates prepared to return to his or her community to make a lasting impact.
TO ENROLL: Contact Benny, 612.545.9866 or benroberts@urbanventures.org
To begin an application, visit http://www.actsix.org/mw/twincities/
Youth Programs- Athletics, Arts, and Nutrition
Urban Ventures Athletics (grades 1-12) . . .
Urban Ventures Athletics is a competitive, year-round soccer and basketball program for youth ages 5-18. The mission of Urban Ventures Athletics is to build relationships through sports and change lives through relationships. Volunteer coaches mentor athletes and provide a safe place for them to play, learn, and grow.

TO ENROLL: Contact Roger RogerRoss@urbanventures.org
https://athletics.urbanventures.org/
Music Academy & Recording Studio (grades 6-12) . . .
The Music Academy and Recording Studio offers free small group music classes and individual private lessons for youth in grades 6-12. Participants have access to a full array of instruments and artistic outlets, including piano, guitar, drums, recording production, and hip hop. Studio time is free for students.
TO ENROLL: Contact Mike, 612.545.9854 or MikeBrooks@urbanventures.org
Nutrition Education . . .
Nutrition matters! Children and their families will not purchase, cook, or eat food that does not taste good. That is why our healthy cooking classes and demonstrations teach participants how to prepare meals with whole, plant-based foods and ingredients that are delicious, easy to prepare, nutritious, and affordable!
TO ENROLL: Nutrition education is incorporated holistically within every Urban Ventures offering. The only way to receive classes at this time is through our other programs. Don't know which program to start with? We recommend contacting the Center for Families.
Family and Parenting Programs
Center for Families: Siempre Padres . . .
Siempre Padres (Forever Parents) works to break the negative habits that create dysfunctional families in the local Latino community. During 20 weeks of classes, Siempre Padres' Spanish-language curriculum empowers the entire family—parents and children—to work together to build strong and healthy relationships. Participant growth focuses on three pillars: personal character development, couple/family relationships, and parenting dynamics.
After graduating from the initial phase, participants are invited to participate in topic-centered classes and peer-led small groups, gaining valuable information while developing a strong network of support and encouragement.
TO ENROLL: Contact Franklin, 612.545.9861 or FranklinBriceno@urbanventures.org

Center for Families: Forever Parents. . .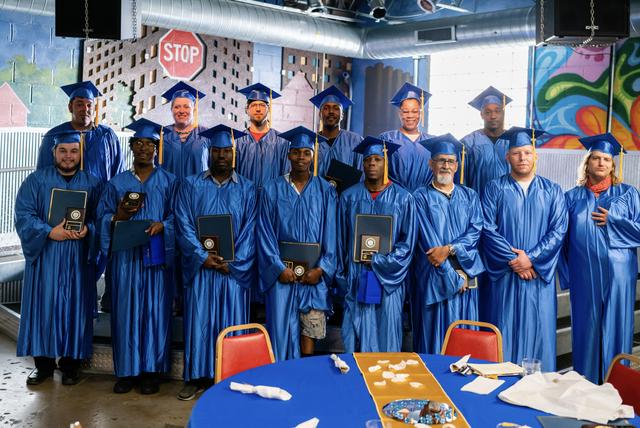 The Center for Families Forever Parents program works to empower men and women to be effective and loving parents through engaging large and small group classes. Each session is taught by urban parenting experts and focuses on teaching practical skills, helping participants be the parent their children need. Over 70 percent of parents who attend just one class continue on to graduate from the program.
The Center for Families Forever Parents program offers free childcare at evening sessions.
TO ENROLL: Contact Priscilla Brown Office: 612.455.4644 or email priscillabrown@urbanventures.org

Prenatal Classes. . .
El nacimiento de un bebé llena de alegría y expectativas; pero a la misma vez nos crea incertidumbre y para muchos se convierte en un gran reto. Las clases prenatales de Urban Ventures ayudan a las mujeres embarazadas y a sus parejas (en cualquier etapa del embarazo) a tener las herramientas necesarias para dar la mejor atención y cuidado a su nuevo bebe.
Urban Ventures provee gratuitamente clases prenatales, las cuales tienen una duración de doce sesiones. Las clases incluyen nutrición, impuestos, post-depresión, estimulación temprana y más. Los profesionales invitados a dar estos temas , son facilitadores que representan a diferentes organizaciones en las cuidadas gemelas . Los temas se dan en español prestando mucha atención a los rasgos culturales que hacen especial nuestra comunidad Latina. Además de obtener conocimientos prácticos, los participantes construirán una nueva red de relaciones de apoyo, por lo que tendrán un lugar de refugio y contaran con alguien al que puedan llamar después del nacimiento de su bebé. También tendrán muchas oportunidades para practicar lo que están aprendiendo durante el tiempo de clase, para reducir las sorpresas y retos a los que te vas a enfrentar cuando ya esté el bebé en casa.
Tener un bebé no tiene que estar lleno de estrés o angustia. Te mereces tener las herramientas que necesita para dar el mejor cuidado a tu bebe. Todo lo que necesita hacer es inscribirse ahora: llame a Susana Espinosa de Sygulla al 651.230.7927.
Las sesiones son los días miércoles de 6:00 a 7:30 p.m. en el 3er piso del edificio Colin Powell, en el 2924 4th Ave. South Minneapolis, MN 55408.
Este programa es para toda tu familia, así que si tienes ya otros hijos mayores ellos pueden participar en nuestro programa de niños ofrecido desde los 6 meses a los 12 años. Este programa incluye una cena caliente, educación académica y moral, juegos y mucha diversión.
Having a new baby can be scary. Urban Ventures' prenatal classes help Latino women and couples in any stage of pregnancy prepare to give the best care to their new baby.
Twelve weeks of FREE group classes focus on medical care, nutrition, taxes, depression, and more. Skilled facilitators from top Twin Cities organizations teach the program entirely in Spanish, paying attention to the cultural traits that make our Latino community special.
In addition to gaining practical skills, expectant parents leave this program with a new network of supportive relationships. They'll have a place to turn to and someone to call after the baby is born. There will also be many opportunities during class time to practice what they are learning so there are no surprises when the new baby comes home.
Having a new baby doesn't have to be scary. Parents deserve to have the tools they need to give the best care to their child.
TO ENROLL: Contact Susana, 651.230.7927
Urban Ventures Farm . . .
Urban Ventures operates a community farm adjacent to the Midtown Greenway and 5th Avenue South. Stop by during summer months for fresh produce, wood-fired pizzas, cold-press coffee, and good time with friends.
Each summer, we employ 25 high schoolers from the neighborhood to grow and distribue fresh produce to Urban Ventures participants, as well as local partners like Green Central Elementary.
Learn more about our Summer programs!
Sign up for email updates from Urban Ventures, and you'll also receive a free digital copy of our 2018 Summer Program Catalog.